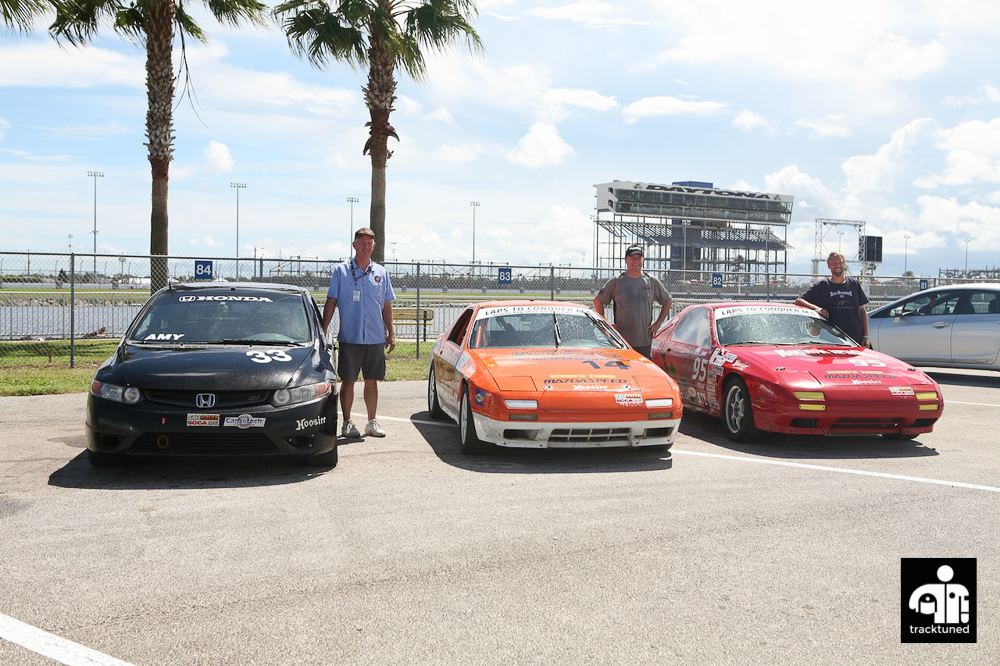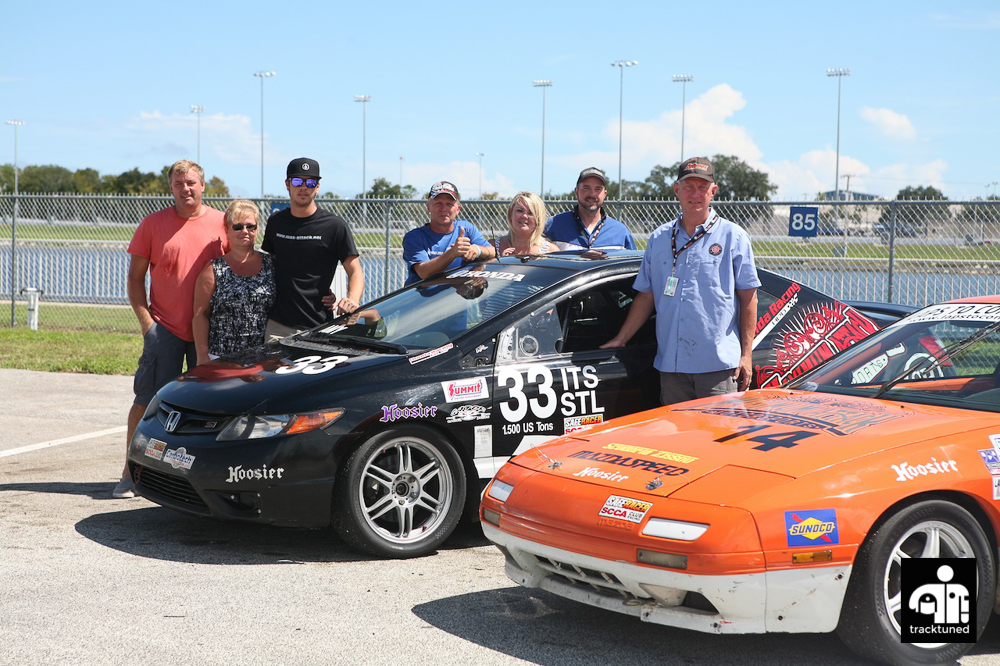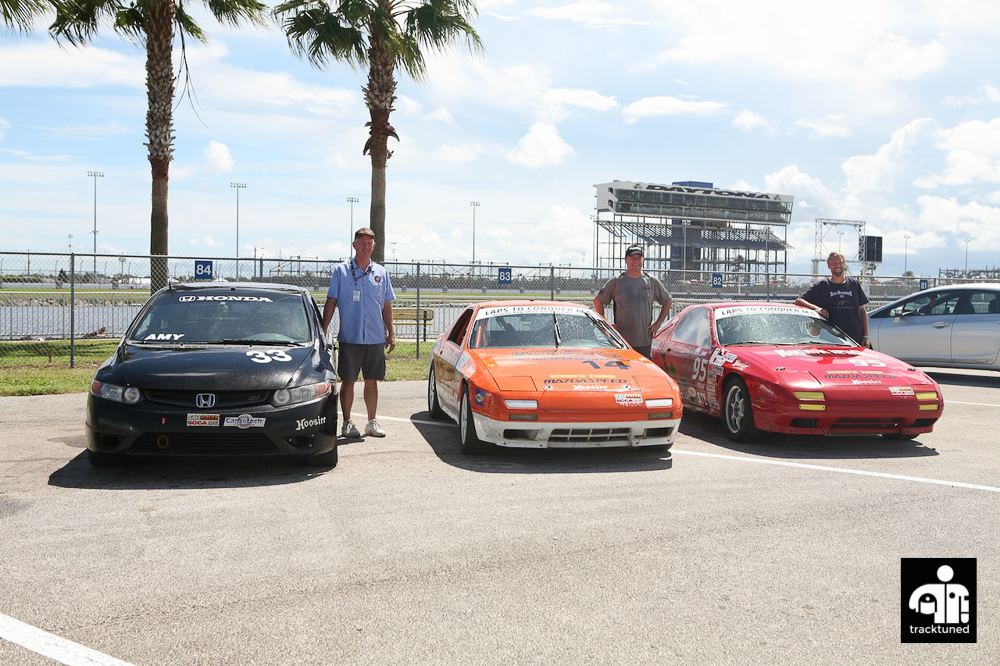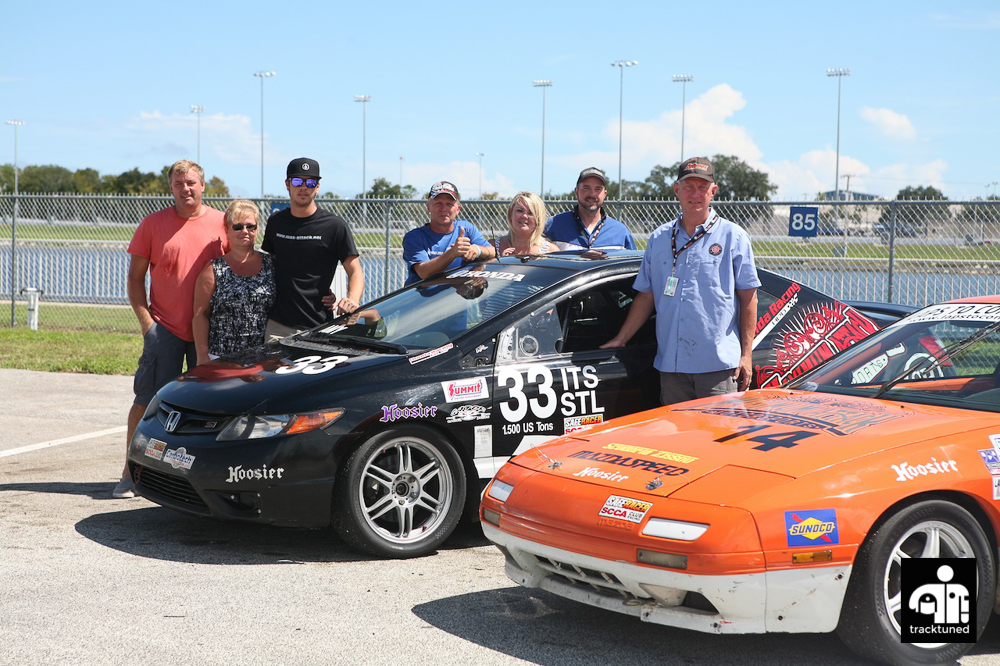 Words and Photos by Austin Cabot
Back when we first started our silly SlipAngle podcast in June, Adam and I just started talking about track stuff, car builds, and driving as we normally would sitting around the paddock at the various events we would meet up at from time to time. The premise was simple – swap stories, get caught up on the latest trends, and enjoy each other's company the way the track day, autocross, and club racing community are so used to at events. A few years ago, I realized that I was going to the track not only because I loved driving, but because I enjoyed the company of the people I met at the track. After starting the show, we quickly realized that other people liked to do the same thing and many gravitated to the various driving sports because of the social aspect in addition to the driving. The first to step up to the plate with us on the show was THE Greg Amy (pronounced Uh-ME, or uh'me - like in "It's uh'me, Mario"), whom we will refer to at tGA as he prefers from here in the story.
tGA was our first guest that we recorded with over the internet (if you listen back, there were a few growing pains with this at first) and at the end of the show, a plan was hatched to have us down to Daytona International Speedway for the 2015 SCCA Runoffs (National Championship for those ill-informed among us). I've been to the runoffs at Road America before and they were spectacular. The main draw this year was that the Spec Miata race was being held Friday night, under the lights. That's what sealed the deal for me. Unfortunately, Adam could not make it down due to prior obligations, but he was able to join us over the Internet for a podcast while we were there.
If you've never been to Daytona, the place is absolutely massive. Unlike a true road course track though, the infield is where everybody is parked, including spectators. This made for an interesting dynamic in my opinion. I quite enjoyed it and it only goes to reinforce my view that our community is an amazing one.
Friday was spent at the track hanging out and getting a feel for things. I did not bring a camera, and didn't even really think to take photos. At one point in my life, I was a huge photo buff and even wanted to be a professional photographer. I set myself up well in college to make this happen, but when I graduated in 2010, the economy wasn't good enough to make me feel that I could make a decent living at it. So I took a corporate job, made ok money, and went and started to do track days instead. I don't regret it one bit. But a part of me always wanted to know what it would be like if I had kept taking pictures. I walked around all day Friday wondering what it would be like if I had brought my camera.
Friday night was the Spec Miata race, and man, what a race it was! An hour before the race, it started to rain. This not being NASCAR, the race would go on, even on the banking of the main oval. Many drivers chose to run wet tires, a few chose to run drys. There was a lot of excitement in the air. A few drivers even chose to leave the grid and head back to the paddock for a last minute tire change. The race actually got started a few minutes late, which I will talk about in just a few minutes.
At the start of the race, it was obvious that wet tires were the right choice and many of the drivers happened to have made the right one. It was very memorable watching the during the first lap, battling it out under the lights at this historic track. You could tell who was on drys and who was on wets – it was pretty obvious. A few cars jumped out front and let most of the race. From what I was it was a very uneventful race overall, with positions swapped up front a few times back and forth…until the end of the race.
With only about a lap and a half or so remaining (at least that's what my memory tells me, though it has been a month), the lead cars were still running strong when it looked like a back marker got in their way and decided to step on the gas and run with them and then pull away from them…and then kept pulling away from them. Everybody I was watching the race with was confused. The announcers were confused. Who was this back marker and why had he suddenly pulled away from the two front runners in the race? It turns out, this driver was not a back marker at all, but the car furthest along in the race that had dry tires on instead of wets. This wasn't revealed until after the race. We still couldn't believe it. What just happened? tGA had said earlier in the day "Never Give Up" – well, this was a perfect example of that. In an interview later, the driver, Jonathan Goring, said that he didn't even know where he was in position; he just knew the race was winding down and decided to drive as hard as he could.
Quite an amazing finish to a great day at the track with tGA and his friends and crew. I headed back to my parents house and vowed to borrow a camera the next day to be able to take photos of tGA's STL (Super Touring Lite) race. Warning – lots of photos of tGA's 1.5 US TONs of Honda Civic SI racecar above. 3,000 lbs for a racecar that's racing in a "lite" class you ask? tGA had hatched a plan where he could run a car from another class in STL and be able to take advantage of all the benefits that that car had (larger tires, more horsepower), but at the disadvantage of more weight. The thought being that the higher horsepower would help out on the banked oval section of the track and that the time saved on the banking would be greater than the time lost in the infield portion of the track. The best part was that very few people knew he was planning on running this car and not his Integra. It was all done in secret. That being said, there were some teething issues since tGA hadn't run the car much at all this season. The
The STL race was interesting, but I'd be lying if I said I knew what happened and tried to give a recap. I was running around trying to take photos and was quickly falling in love with taking pictures again. Some of the earlier shots were a little rusty, but by the end, there were some shots I was proud of. I felt like I was in the place I was supposed to be, doing what I was supposed to do, and that all was right with the world.
My favorite moment that probably best sums up club racing spirit was during the FP (F Production) race. Two racers collided coming out of turn 4 and went off. Both got out of the cars after checking with the safety officals and approached one another.
I thought for sure there was going to be a fight, but there wasn't. They shook hands and chatted and you could tell they were ok with it all happening.
tGA is always talking about wanting finish on podium (Places 1-3) or finish 7th. Why 7th you ask? Well, positions 1-6 have to go to impound and have the cars torn down and checked for compliance – which can take hours, or even days. 7th place can load the car up and go home if they so chose to do. tGA chose to pull the car back to the paddock and enjoy some beverages with his crew and friends. "Podium or 7th". Cheers.
Special thanks to Greg Amy and the guys at Maximum Attack for the hospitality. It truly will not be forgotten.
.